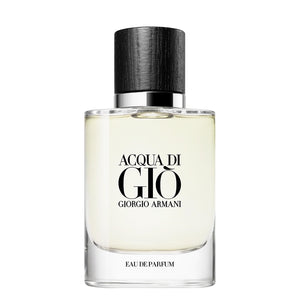 Introducing the new Acqua Di Giò Eau De Parfum
Discover the Giorgio Armani Acqua Di Giò Eau De Parfum as it encapsulates a powerful, long-lasting freshness for lovers of the classic Acqua Di Giò olfaction but seeking something more intense.
An elegant full transparent bottle holds an uncoloured juice that is powerful yet crystalline. The bottle is topped with a dark wood cap, evoking the balance of architecture, nature and sustainabilty.