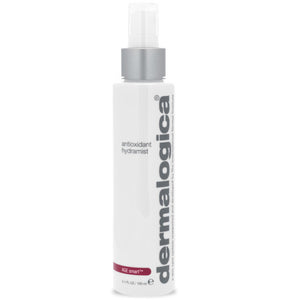 Peptides act as a sugar trap, binding sugars in the body to itself to prevent the formation of AGEs.
Magnesium Ascorbyl Phosphate: a non-acidic, stable form of Vitamin C that stimulates collagen formation, provides antioxidant protection and inhibits MMPs that contribute to collagen breakdown.
Palmitoyl Tripeptide-5: stimulates collagen synthesis, helps firm skin and overrides the effects of MMPs.
Bamboo and Pea help stimulate Hyaluronic Acid formation for increased hydration and elasticity.
Glucosamine controls the formation of AGEs, stimulates formation of Hyaluronic Acid and collagen and helps control age related hyperpigmentation.

After cleansing, spritz directly onto face and neck, avoiding the eyes.  Also ideal as a refreshing spritz over make up throughout the day.