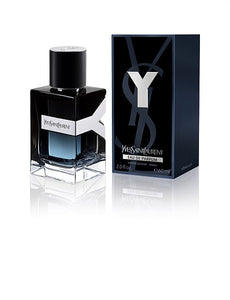 The juice of this new fragrance is deep, fresh and masculine. Created by the legendary perfumer Dominique Ropion, Y Eau de Parfum is an intense white and dark fougre.
Y Eau de Parfum
represents a man who has accomplished his dreams and is moving towards a new tomorrow. Hes a man capable of facing the challenges presented to him, he takes nothing for granted. He will always keep believing, always keep pushing, that's Y he will never stop.
Fragrance Notes
The signature Y scent is a bold and woody men's fragrance. This seductive cologne is infused with sophisticated and revitalizing notes of sage and geranium and rounded out with a hint of sensual wood.